The following is a list of conditions we work with...
Back Pain
Neck Pain
Sports/Exercise Injury
Headaches
Asthma
Leg/ Hip Pain
Migraines
Allergies
Work Injury
Fatigue
Sinus Trouble
Dizziness
Sleeplessness
Menstrual Pain
Digestive Problems
Ear Infections
Arm/Shoulder Pain
Arthritis
Joint Problems
Constipation
Auto Injuries
Bladder Control Problems
Call 701-746-5977. We may be able to help. We accept ALL patients who want Chiropractic care… with insurance coverage or without insurance coverage.
EVERYONE DESERVES TO BE HEALTHY!
Services Offered:
Chiropractic Adjustments: Specific Manual, Drop Table, and Activator chiropractic adjustment may be used to treat a patient's condition. The type of adjustment is specific to each person and each condition. Chiropractic is a natural, drug-free form of healthcare, which optimizes the function of the central nervous systems by removing interferences within the important communication between our bodies and minds. Chiropractic adjustments maximize your body's self-healing capabilities by restoring this vital brain-body communication. Chiropractic allows your body to express its highest level of health and wellness without the need for drugs or surgery.
Radiology (Digital X-rays)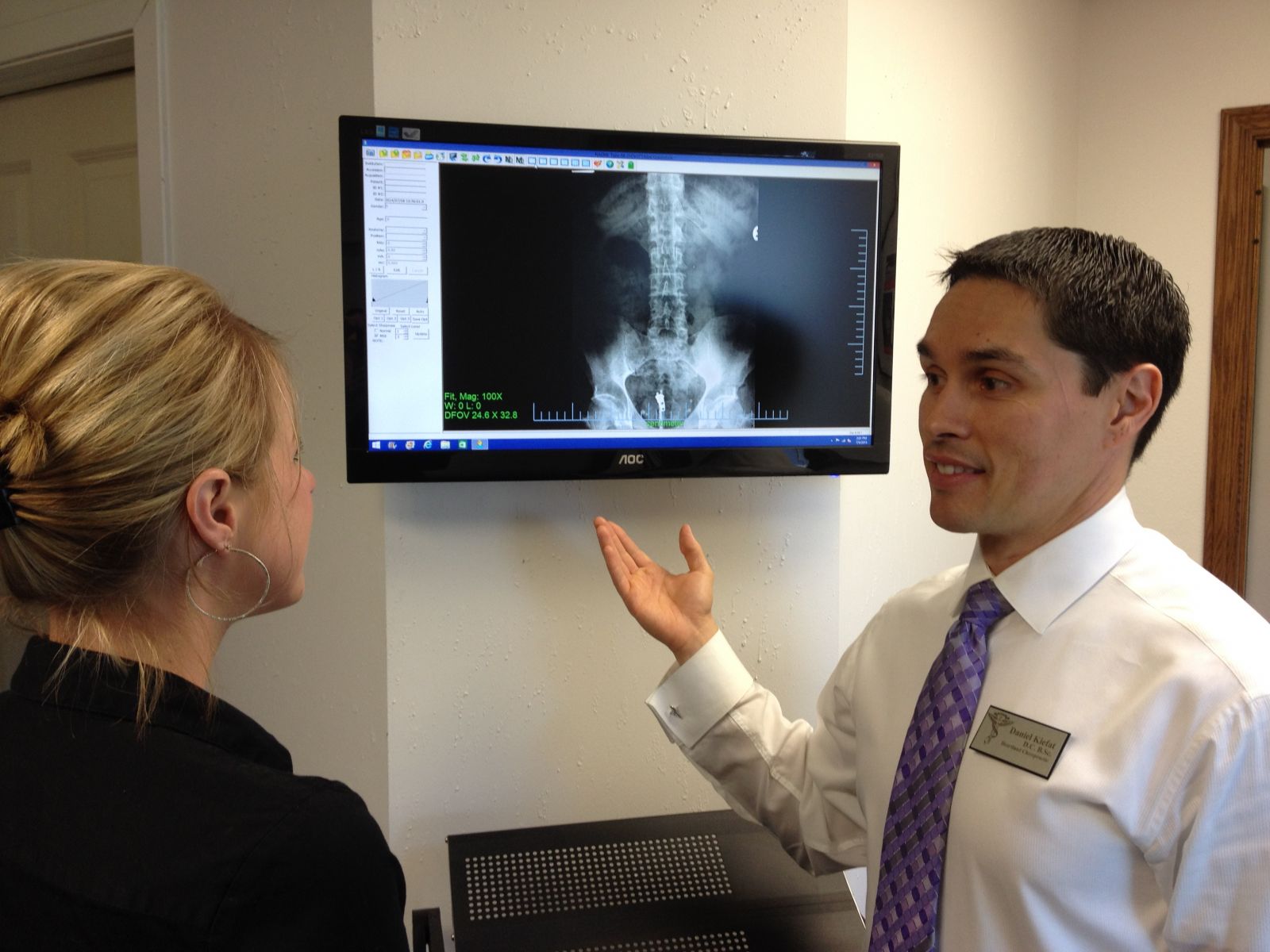 We provide radiology services, both taking and interpreting x-ray exams when necessary, for our patients. Your exams will be performed by Dr. Kiefat. Feel confident knowing your x-rays are fulfilled by a licensed Doctor who is knowledgeable and experienced with the radiological procedure.
Wellness
Human health depends on more than just the mere absence of disease. In order to be truly healthy, each aspect of our existence must be nourished. That means not only must we take care of our bodies through regular chiropractic care, nutrition, and exercise, but also our minds and spirits. Dr. Kiefat is dedicated to educating each patient and the public on the importance of this relationship and how powerful it truly is.
Nutrition and Exercise
Nutrition, stretches, and exercise are integral in maintaining a healthy lifestyle. We provide helpful support, individualized care plans for each patient, according to his or her specific needs and where they are on the road to health. Patients who take an active part in their health and well being, get better results faster than patients who do not.
Physiotherapy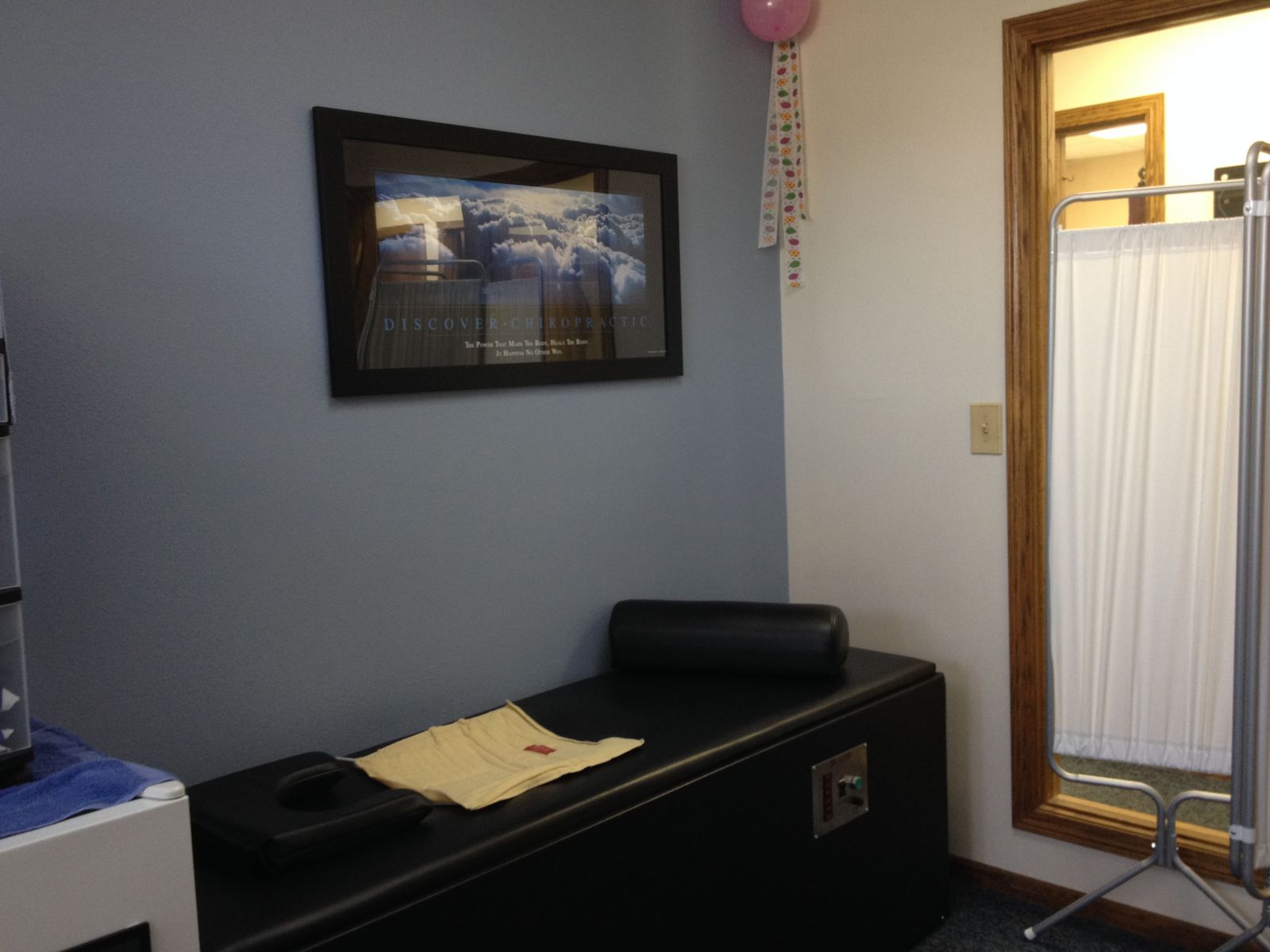 ​Dr. Kiefat has taken and passed the elective physiotherapy portion of part 3 examination given by the National Board of Chiropractic Examiners . All therapies and equipment used here are to assist the chiropractic adjustments given by the Doctor. They help the Doctor treat blood and lymphatic supply, nerve problems, muscle spasms, and injuries to discs and ligaments.
---Therapy Room--- Very Relaxing!